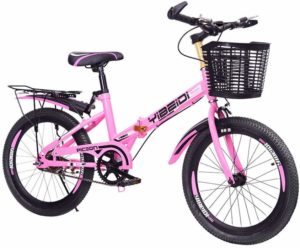 Little boys grow faster, and they are happy to keep up with their fun life. One of the best ways for these young lads to have fun is by biking, and the best way to satisfy them is to provide the best bike for 3 year old boy or 5 year old boy.
We are particular about the ages of 3 and 5 because the bikes bought for kids of this age range can be used for varying periods. A two-year-old boy can use a three years old bike conveniently while a four-year-old to seven years old can use a five-year-old bike comfortably.
With a large number of bikes out there for young boys, it is highly confusing to know the right one to choose.
Your 2 to 7-year-old boy only needs quality lightweight bikes that will help them learn how to paddle and ride comfortably. Hence we have been able to comb through the market to find the best bike for a 3 year old boy and a 5 year old boy.
Therefore, we will be giving you various information to help in choosing these bikes, and following the instructions will only help you to make the right choice.
How to Choose the Best Bike for 3 Year Old Boy and 5 Year Old Boy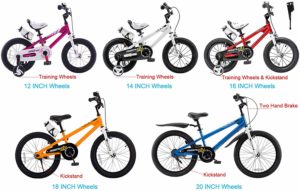 Every child comes with their unique difference in terms of height, body mass, complexion, and a significant number of variations. You can have a 3 year old looking like a 5 year old and vice versa.
All of these should be considered when making a purchase for the best bike for 3 year old boy and 5 year old boy.
Having said all of that, you must take your time to measure your child before you go on to make the purchase. This is because the bike that may fit your three years old may not suit another three-year-old until he is 4 or 5.
Also, it is essential to put stability and comfort in mind when choosing these bikes. Therefore, you should make sure your boy's inseam is at least as long as the smallest seat height.
In terms of technicality, the young boy's inseam may be slightly lower than the most diminutive seat height (this makes it fit properly on their toes). Getting the right inseam and seat height will help the kid to place their feet safely flat on the ground.
Weight
The next thing to consider after making sure of the size is the weight. It is essential to get a bike that is not more than 30% of your child's weight because it increases their level of enjoyment.
Therefore, it is always preferable to choose a lightweight bicycle because it doesn't make your little boys tire out easily. It will also help them increase their riding time. In terms of a lightweight design bike for your 3 and 5 year old boy, the Woom 2 is the best to choose.
Wheels
It is always better to put consideration on the wheels of the bike before you make a purchase, and I recommend you choose a bike with bigger wheels.
Selecting a bike with bigger wheels have shown that kids find it better and safer. Bigger wheels also bring better stability and control, making your little boy safer on the bike.
One of the best-sized wheels I can recommend for your boy is the 12 inches wheel bike if the age is 2.5+. On the other hand, having a kid that is 3.5+ will mean you should go for a bike with 14 inches.
Getting these types of bikes will mean your child can comfortably ride and roll over obstacles, bumps or cracks on the sidewalk without falling over.
Price of the Bike
Somehow and sometimes in life, the rule is "you get what you pay for," this is mostly true about getting the best bikes for your little boy. The higher the price of the bike the better the quality of the bike.
If you choose to buy a low budget bike, it will come very heavy and will easily break apart.
Hence, buying a considerable well-priced bike will mean better quality, and it will last for a very long time.
Don't Choose Bikes with Coaster Brakes
Being an advocate of teaching children with hand brakes makes me talk about it a lot, and I must stress that hand brakes are better for children.
Choosing a bike with coaster brakes is too complicated for kids who are aged 3 and 5, hence wanting to buy a bike with hand brakes is better and safer for the kids.
The Material of the Frame
The material used in constructing the structure is something of a choice, but since we have been advocating for lightweight bikes for kids, you must choose the aluminum frame.
Besides, the aluminum frame is lighter, and it helps to save the kids from excessive stress while pedaling. However, the steel frame design is the most durable in the market and durability means long-lasting.
Overall, choosing is primarily based on your choice and what you want for your boys.
Recommended Post: Best BMX Bikes for Kids
Frequently Asked Questions
What size bike is best for a 5 year old?
The first step in picking a bike is getting the right size. Meanwhile bikes for children are sized by their wheels: 12", 16", 20" and 24". The best size for a 5 year old child is 16 inches wheels but it is not a one-size fit all case. Hence for kids that are bit taller than their age it is best you get a 20 inches wheel bike.
Is a 16 Inch Bike Good for a 5 Year Old?
The size 16-inch bike is the most well-accepted fit to buy for your five-year-old boy. However, if you have a very tall five-year-old boy, you can consider getting a 20-inch bike to allow for more growth of the boy.
Nonetheless, the general and average size bike for a five-year-old is 16 inches bike.
Is It Possible For Three-Year-Old To Ride A 12-Inch Bike?
The 12-inch sized bike is majorly designed for kids who are just starting to learn how to bike. However, the average age to start riding a bike is also between the ages of 3 to 5. In other words, your three year old boy can ride a bike of 12 inches.
Conclusion
Safety, fun, and balance are the significant reasons needed to get your children the best bike for a 3 year old boy and 5 year old boy.
Hence we have given a lot of information that will help you choose the best of the bikes for your 3 and 5 year old boys.
also, be sure to pay attention to the details and keep in mind the safety of your little boys. Overall, we hope your little boys have fun with their bikes.