We are concerned about having our good looking bikes, looking older and beastly in a matter of months due to storing outside for a long period of time. Rust is definitely one of the consequences of storing a bike outside without proper cautions. This hereby could open up greater possibilities to other problems, leaving bikes in bad conditions.
Outdoor bike storage is in no way a perfect option, but it is very understandable if we are faced with no option. This can be a easy storage solution when it is difficult to find a space indoor.
Well, the good news is that there are storage solutions that are effective to store your bike outside making it as more as storing it indoors.
Recommended Post: Best Bike for Big Guys
How to Keep a Bike from Rusting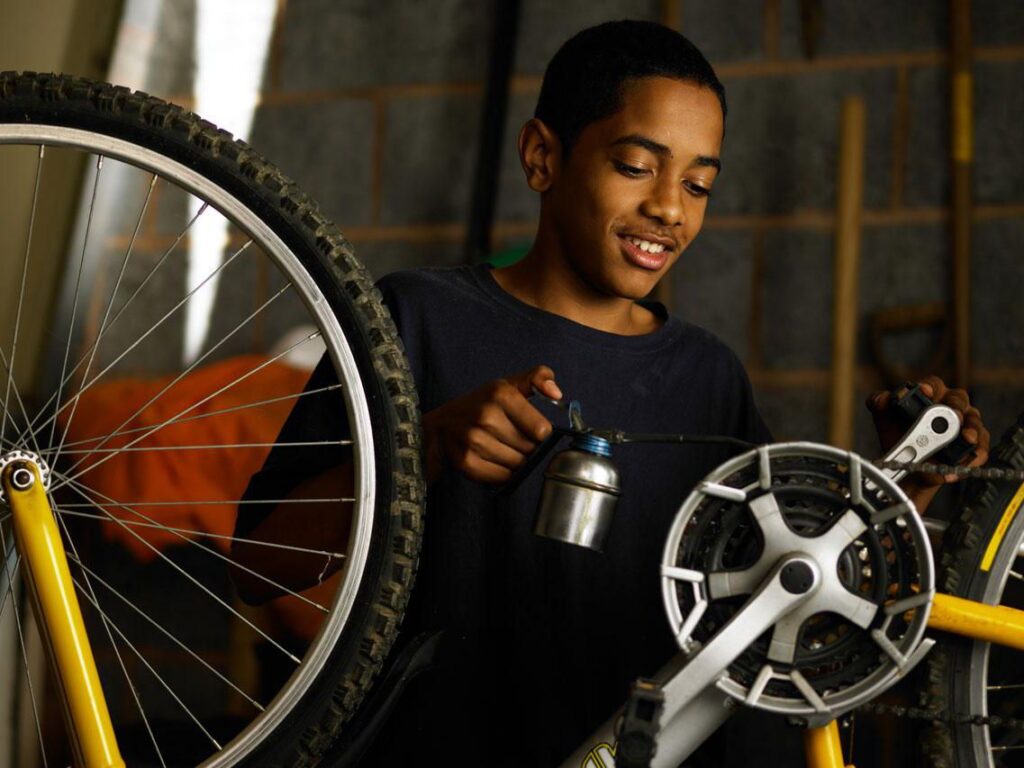 Ensure your Bike Stays Water Free
If you are ever going to store your bike outside, then you are going to have to be in contention with rust. You do this by looking out for every possible factor, that promotes the existence of rust.
Rust occurs when iron and oxygen react in the presence of water or moisture in the air. Now it is evident, that water is a great contributing factor.
Therefore, ensure your bike stays dry at all time. Never give in to stress from long rides and store your bike without keeping it dry even if you have to use a bike covers. Yeah I get, you could be tired but it worth your time and energy.
Good Read: How to Check if a Bike is Stolen
Lubricate Often
It is no news now, that the major enemy is the rust. One good way to prevent rust is by lubricating your bike. This means you rubbing oil on every crucial, especially the metallic part of the bike most especially the front wheel. This gives the bike another layer, making the permeability of water or moisture responsible very difficult. It gives your bike the waterproof feature.
Get it Covered
If you don't have a storage unit and your bike could not stay inside, then you have no choice but to store outside. It's fine, but you do need to get a bike cover to keep it stored as being inside. This is also a easy storage solution that keeps your bike safe from rust. Imagine waking up to see your bike covered up in snows. The continuous exposure of your bike to rain and snow poses serious danger.
It is therefore very necessary to use bike covers or tarp big enough to effectively have your bike covered. This would keep your bike secured from rain, snow, fogs and even sun, ensuring the long-lasting effect of the color and other components.
Keep it Neat Always
After a long ride from school, work or any other place, do not store your bike without cleaning off the dirt on it. Once in a while give your bike a deep clean, maybe twice or thrice in a year. The whole point is to ensure your bike stays clean always before storing outside.
Remove Rusts
You probably lost guard and your mountain bike began rusting already. Don't feel terrified just yet, because there is also a light at the end of this tunnel. Remove rust at every slight sight of it. You must do this because rust can be akin to cancer, it spreads fast and easy. So it is better to start fast too.
Rust can be scrubbed off from every area using a sandpaper, bristle brush or steel wool pad. This helps to prevent against future potential rust. It is also important to have the scrubbed surfaces painted. This is to give a lasting or permanent effect against rust.
Check How to remove rust from your Bike Here
Why Do I Need to Keep my Bike from Rusting?
Feeling reluctant about greasing, keeping your bike sheds clean, thinking rust doesn't matter. It is shocking to have you wrong on that. Rust is the greatest enemy of your bike when stored outside very often.
Rust reduces the efficiency of the bike pulley system and can lead to road accidents if not attended to. You are at greater risks of road dangers with a rusted bike.
Rusted bikes come off as ugly. Rust gives a disgusting look to your bike. This then makes you start losing interest and finally leading to you abandoning your once admired bike.
What a bad ending for the bike! When you could have decided to stay longer with your bike, taking necessary precautions against rust.
Untamed rusting can lead to unexpected expenses. With rusts damaging the most essential parts of your bike, such as the chain, brake disks, could require you having to replace them. This means you buying new ones. In most cases, you won't always be prepared for such expenses. And if there are no ways to settle these expenditures, you rather abandon the bike and then it gets wasted away.
Fortunately, all of this can be prevented if the process against the formation of rust is duly followed. You don't have to feel helpless having no easy storage solution for your bike. Every measure above worth your time and sacrifices to get you're your bike in perfect shape always.
Will my Bike Rust in a Shed?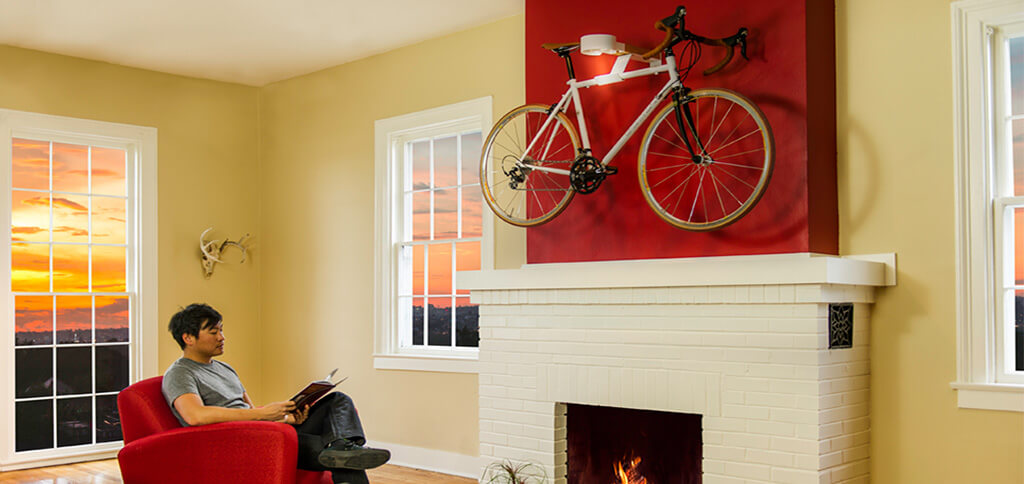 You are probably not satisfied having your bike outside and yet does not have a space to keep your bike inside. Then you are considering building a shed and still feel insecure about the shed. You probably feel it doesn't still feel like storing inside.
Yes, it is better storing inside than either outside or under the shed. The good news is just that, storing under shed is a easy storage solution that could also be as effective as storing inside. This is only possible if done properly most especially if you are storing multiple bikes.
Storing your bike under the shed becomes only as effective when you follow the preventive measures against rusting discussed for storing outside. You should use a bike cover, keep your bike clean always, ensure it is always in a good state, ensure it is always dry before storing and grease occasionally. This would all prevent your bike from rusting and give you no regrets.
Ensure to always remove rusts immediately too. Make certain to do all of this, and be sure to have your bike looking radiant forever.
Lastly, another easy storage solution for your bikes if you are not comfortable storing your bike outside is storing your bike vertically indoor, using a bike rack or pully system. some people use hoist bike storage or keep the bike in high ceilings. Basically, use anything that works for you!
Please share with us in the comment section how you store your bikes.